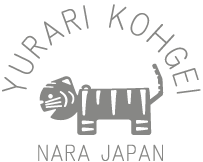 Yurari Kohgei Concept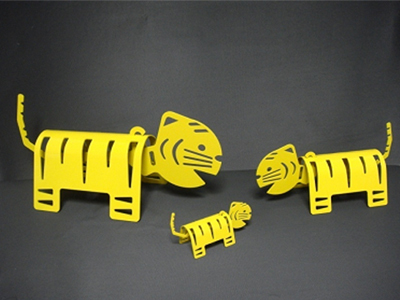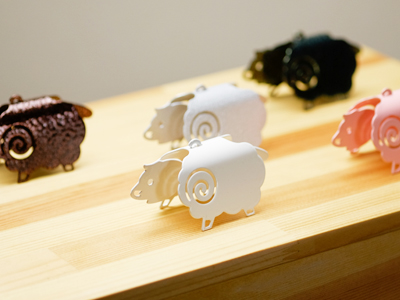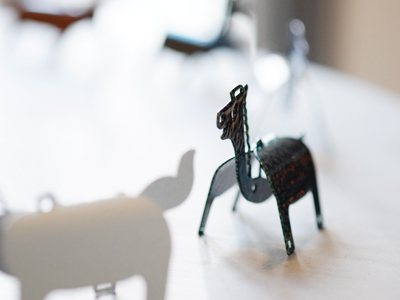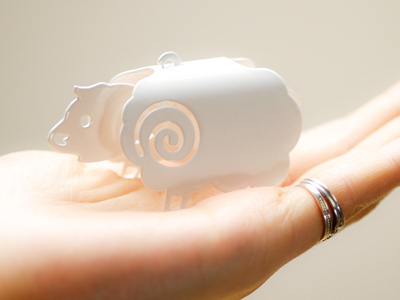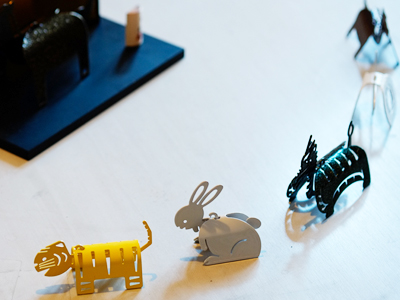 Since the great economic downturn by the Lehman Brothers bankruptcy in 2008, we have created a tiger made of metal named "Furi-Tora-Kun" to survive. A tiger is believed to bring a good luck among the local area near Mt. Shigi. Fortunately,
2009 was year of the Tiger in Eto, "Furi-Tora-Kun" had been widely loved among local people as a souvenir and special gift.
"I'm looking forward to having a 'Rabbit' as a new friend for him next year," said a customer.
At first, we supposed to produce only a tiger. However, it brought connection with people and was so familiar with people. To our delight, many people expected the next one so we created "Yure-Usagi" next year, the year of Rabbit.
Also at the next of next year everyone said "This year is the year of Dragon. Why don't you make a new one? It must be Fantastic!"…
When we realized we have been creating Eto animals metal art works every year.
When you feel tired or worry about something, please touch "Yurari Kohgei" with your finger softly. Watching its graceful swinging, you can feel relieved and relax.
We won't specify how to use them. We would like to know how you use them. It provides us a great power and many new ideas to hearing how they beside you or seeing wonderful pictures of them when we create the next production.
When the year that we all create the animals in Eto comes, we still want to improve and treasure the precious time with all people both past and future.
Shop
Access